RMXTV
RMX is a series of collaborative art projects and workshops that I have curated for over twenty years. This event, hosted by the Museum of Brisbane, featured 23 artists following a series of prompts to transform the gallery over the course of a month. I selected, briefed and scheduled the artists, and designed the space, branding and marketing materials. I also produced a four hour video featuring my own animation, music and voice over to deliver the prompts and entertain the artists and audience. Throughout the project I edited photos and timelapse videos daily. All of this work was completed remotely from Los Angeles.
See more RMX Projects here
.
Art Direction
Branding
Project management
Website design & implementation
Image editing
Video editing
Motion graphics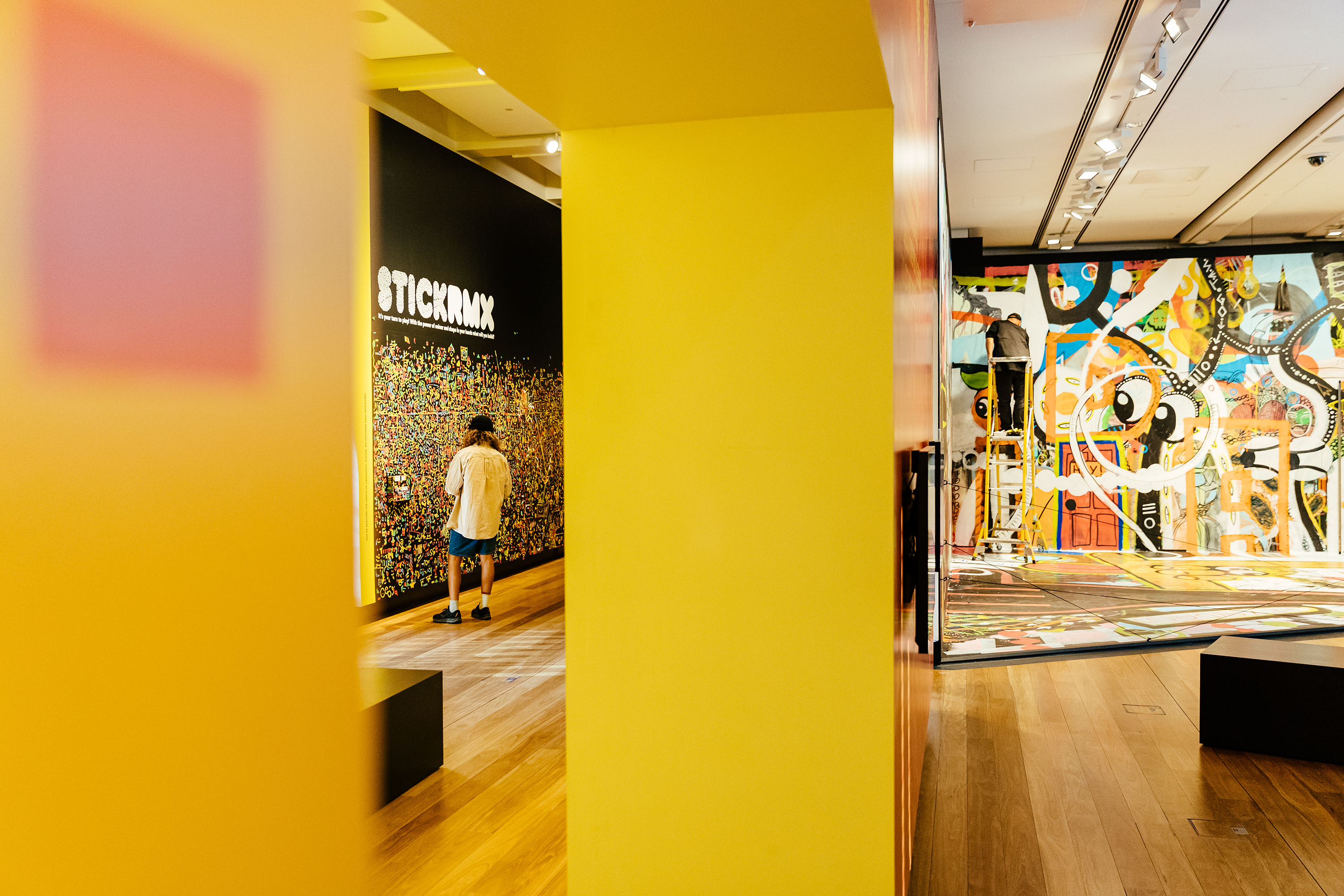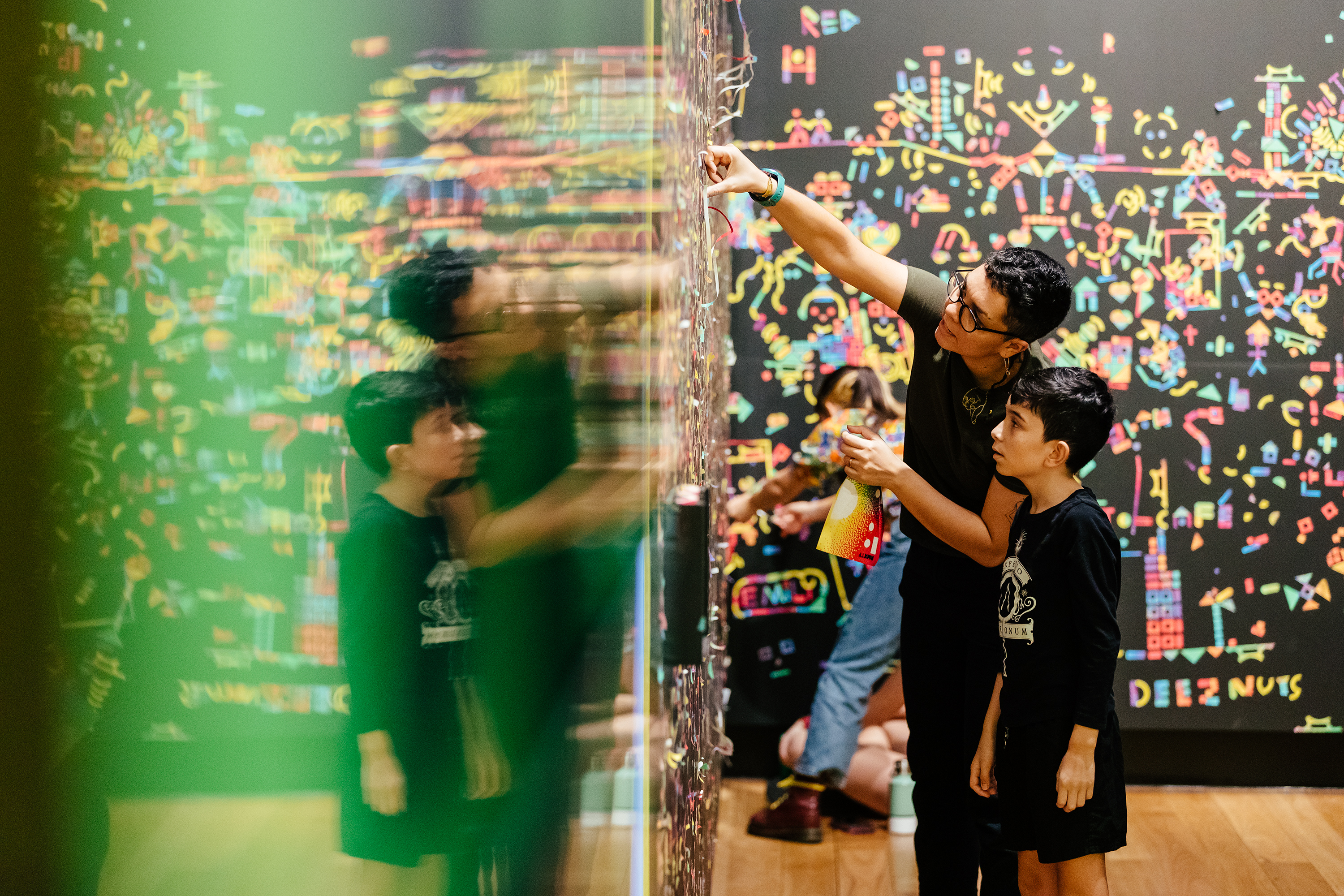 G-Shock Berlin Event

For the launch of a line of watches, G-Shock wanted to transform a Berlin warehouse in a single day. I remixed elements of the watch faces to create a series of faces (or masks) and printed a series of tileable posters using fluoro yellow ink that popped in UV light. The result was fast to install and visually spectacular.
Using a visual performance tool I developed, Biospheres was a collaborative live performance with musicians Scanner and Lawrence English documenting Brisbane city through sound and image. The visuals were projected onto the exterior of a powerhouse turned art space and incorporated photography, typography, illustration and animation.
Animation
Action Script Programming
Self built visual performance tool
Improvised Live Visual Performance
I designed and painted the walls and floor of this bumper car arena for the Pictoplasma exhibition at the Haus der Kulturen der Welt in Berlin. Using the same principles as blue and red 3D glasses, I created liquid characters which disappear and alter their form under the influence of colored light.
Art Direction
Painting
Lighting